Sachin Ramesh Tendulkar who is known as God of cricket, has many records to his name which are believed to be unbreakable. He has a record of scoring 7 tons at the age of 18 in first class cricket(Duleep trophy, Ranji trophy, etc). No other cricketer in India has broken this record even though there were cricketers like Sunil Gavaskar, Rahul Dravid, Virat Kohli, Yuvraj Singh and many more.
Prithvi Shaw is an Indian cricketer who comes from small town in Palghar district called Virar. He plays for Middle Income Group Cricket Club in Mumbai and was the captain of Rizvi Springfield High School and the Mumbai under-16 team. Recently, he has started playing for Mumbai Ranji Cricket team and has scored a terrific century on debut and he is also the youngest player to score a hundred in Duleep trophy.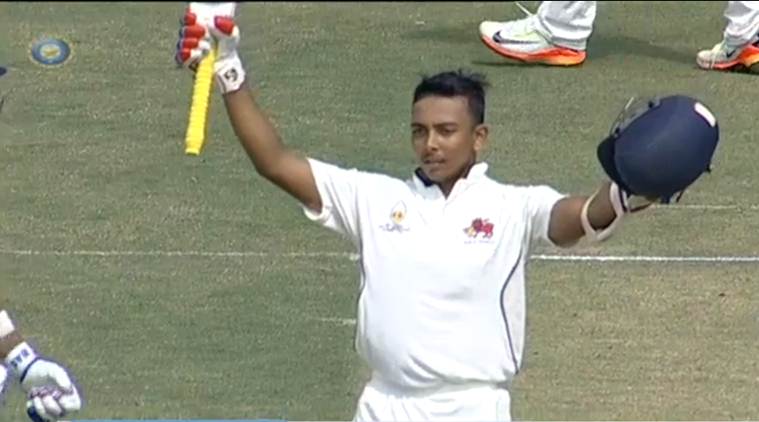 Now, he is all set to break master blaster's record of scoring 7 tons at the age of 18. He has already scored 4 tons in his five first class matches.
Mumbai vs TamilNadu : 120
Mumbai vs TamilNadu : 123
Mumbai vs Odisha : 120
India Red vs India Blue : 154
After looking at his stats we hope that he would definetly break Sachin's record, hope to see Prithvi Shaw in Indian Cricket Team in future and wish him good luck for his upcoming matches.